TO THE CITY OF VILLEURBANNE FOR 2022

| | |
| --- | --- |
| Vilerubanne City Capital of culture 2022 | Source: French Ministry of Culture |
SPOTLIGHT EMERGING ARTISTS
Responsible Author: Jedi Foster and Rahma Sophia Rachdi | Paris, Washington DC, Zanzibar, 03/30/2021, 19:31 Time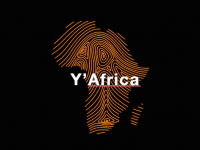 USPA NEWS -
Building on the success of season 1, "Y'Africa" is returning this autumn with a new season, which will be broadcast on fifteen African national channels, on YouTube and adapted as a podcast. Painters, photographers, sculptors, choreographers, stylists and musicians - African culture is packed with young talent from a wide range of disciplines. "Y'Africa", a contraction of "Africa Ya lelo" or "Africa today" in Lingala, is a TV series which puts emerging artists in the spotlight.
Each episode presents a portrait of three artists who tell their story through their work, while acting as a guide to the cities where they live.
FRENCH DICTIONARY UNVEILED ON MARCH 16
Responsible Author: Rahma Sophia Rachdi & Jedi Foster | Paris, Washington DC, 03/18/2021, 00:35 Time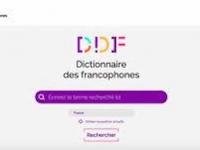 USPA NEWS -
THE FRENCH LANGUAGE AND FRANCOPHONIE WEEK: HIGHLIGHTS: The French Language and Francophonie Week begins on March 13, 2021 and continues until March 21, 2021, It is a one of kind event, which is a meeting point for all lovers of the French language. This even was initiated by the Ministry of Culture. The Week of the French Language and the Francophonie aims to celebrate French anchored on five continents in all its diversity. This Week, which takes a resolutely digital turn in 2021, is built around several highlights, including the French Dictionary, targeting 500 000 french speakingg women all across the Word, that shall be unveiled on arch 16, during a digital ceremony.
| | |
| --- | --- |
| | Daren Frankish |
| | RAHMA-SOPHIA RACHDI |
| | Ruby BIRD |
| | Yasmina BEDDOU |
| | Aurangzeb Akbar |